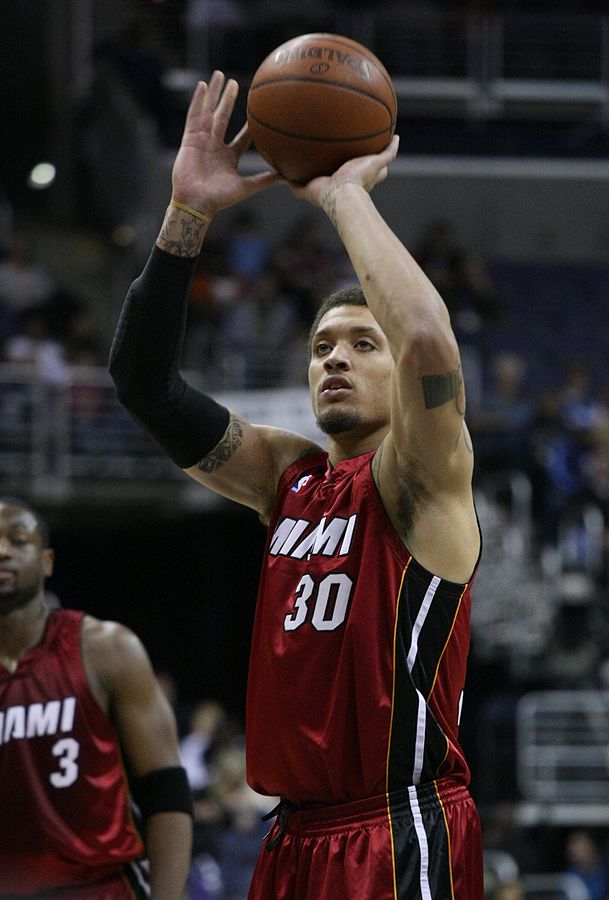 Michael Beasley is taking his talents to New York, signing a one year deal with the New York Knicks. Beasley's deal, as per ESPN's Bobby Marks, is worth around $2.1 million, he signed for the veteran's minimum.
Knicks fans can only hope that Beasley brings a heck of a lot more than the minimum, however. Beasley has bounced around after being picked second in the 2008 draft, playing in China for two seasons. He's shown the ability to score and some athleticism, but, like the Knicks, he hasn't been consistent.
The key to unlocking Beasley's (and the Knicks) potential is to increase overall activity. The scouting reports will show that Beasley can hit jumpers, especially when he's set and open. The Knicks will try and get Beasley into his spots by running pick & pops.
Beasley will set a screen for the ball handler, somewhere beyond the foul line. After the ball handler dribbles past the screen, Beasley will pop further out onto the perimeter, in an effort to get an open jump shot.
Soon after the Knicks start succeeding with this play, teams will quickly adapt. That's where we'll get to see what Beasley, and the Knicks, are really made of.
Beasley, and everyone else on the Knicks, need to rev up their motors more. Beasley's got the talent, size and good enough fundamentals to play above anyone's expectations. He needs to sprint for loose balls, dive on the floor, get scrappy and earn his spot within the Knicks rotation. Bench players often have a sense of urgency when they hit the floor and Beasley's approach should be no different.
Michael Beasley could be the Knicks version of Corey Brewer. Even though Beasley has a bigger build and isn't as quick as Brewer, he's got the rest of the tools to perform at a similar level. The Knicks desperately need someone who can come in and bring energy and enthusiasm off the bench.
Can Beasley be that guy? He, and the entire Knicks team, have a lot to prove.
The Knicks won't make the playoffs next season, but they're making sound, smart decisions this off-season. Anything can look great on paper, but the time is now to start putting it all together.
Let's raise our glasses, in hopes that the Knicks, and Michael Beasley, have a strong season!