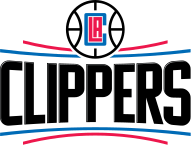 The LA Clippers have retooled their team this off-season, making them the NBA's biggest mystery. They sent Chris Paul to Houston, brought in the Rooster from Italy, Danilo Gallinari, Patrick Beverley and a few other pieces.
The Clippers thought and said, hey, we haven't won, let alone gotten to the finals, with the players we've had over the years, but the players they've brought aren't likely to get it done either.
Talent is a huge part of any good basketball team. You can have the best coaching staff, game plan, trainers, owner, everything under the sun, but if your players don't mesh and play cohesive, fundamentally sound basketball, your chances of winning a championship fall quickly.
The Clippers need more high character, spirited players. Think back to Clippers coach Doc Rivers days in Boston; PJ Brown was a huge catalyst in the Celtics 2008 championship. Who do the Clippers have who can play and be a good locker room guy, the Clippers own PJ Brown?
Brandon Bass? Bass can play, but his character and persistence don't match or surpass Brown's. While this is 2017, not 2008, of course, the formula and players that won Doc Rivers a championship in 2008 is basically the same.
Bring in high character guys who can play and complement one another. Get them unified, make sure they want to win. Push them often, get to know them off the court, in order to make your team better on the court.
The only other factor is luck based upon how each game plays out. Doc Rivers and the Clippers organization have changed their personnel, in hopes of creating a team that can do something in the playoffs, but there are at least two pieces missing from this team.
Maybe Doc and the Clippers want to let the current team come in, assess how good they are, and try to make a move before the trade deadline. That's the only logic in brining a team of vastly different players together.
Looking at the Clippers on paper, there's no way they would be able to defend Golden State or San Antonio. They can defend the paint decently, with DeAndre Jordan, Montrezl Harrel and crew, but they won't be able to defend the mid-range, pick and pop or perimeter well.
Everyone knows the Warriors, who are made up of perimeter players, will line the perimeter and generate most of their offense from those areas. So why are the Clippers brining in a team that can't effectively counter last years champion?
The Clippers are a mystery. Signing Milos Teodsic, a great player from Serbia, certainly helps, but doesn't answer the question posed at the end of the last paragraph.
If you're reading this, whether you're a Clippers fan, Doc Rivers, or Steve Ballmer, and you want to win, realize you have to go a step, or two further. The Warriors, Spurs and Cavs aren't making moves that are more perplexing than they are logical. Talent doesn't trump strategy that makes the talent you do have shine.
Noise will be made in LA next season and it won't just be the Lakers. Noise and wins are different and if the Clippers ever hope to do anything, anytime soon, they need to make moves that actually make sense.