The number of memories about Kobe in my life are remarkable. From being at the game where he posterized Dwight Howard, to standing up numerous times at home to cheer for an incredible play he made. Kobe gave me so much material that it was only fitting to write countless posts about what he did on the floor. Kobe had an heir to him, a demeanor that mesmerized the whole world of basketball.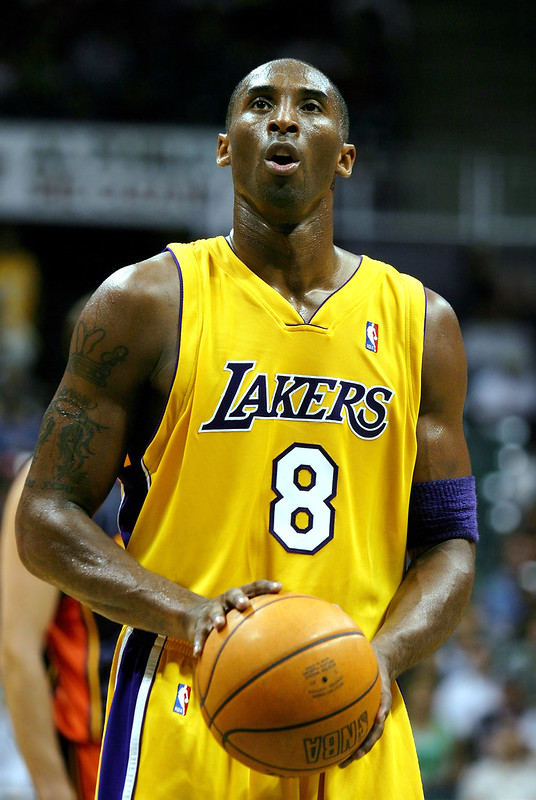 In his prime Kobe could take over whenever he wanted. He learned the triangle offense that he played for most of his career under Phil Jackson, but if he felt his offensive fire was necessary, he'd stray from the system and get buckets.
He won a lot and had his share of losses too. The losses never came from a real lack of effort. Kobe gave his heart and soul to the game and that's a lesson he taught me without directly giving any kind of pep talk as to why that's how to play and live.
Everyone else who played or liked basketball loved Kobe. Or at least they'd say he was talented! Kobe was polarizing but there's no doubt he did things on the court that were special. In middle school a throwback black Kobe jersey was one of my absolute favorites.
Writing about the way the news in January moved me is difficult. It was heart wrenching and really came as a shock. Tough days followed and it's a challenge to look at the words on the screen even now.
Everyone who was lost in the tragedy makes it that much more crazy. Growing up without one parent is hard, but losing both is a whole different reality and my thoughts go out to all those who lost family or loved ones.
Another fun memory was listening to Lil Wayne make a song about Kobe and his 2009 Lakers. Wayne was an artist that lots of my classmates listened to in high school along with me. To have two amazing parts of my life, music and basketball combined was a blast and the understanding of the game that Wayne brought to the song was refreshing.
With the NBA season halted due to the virus, there's never been a better time to watch old games. Last night watching half of an old game brought me joy and sadness. It was game five of the Suns-Lakers WCF from 2010. The old Suns were fun in and of themselves, but Kobe and that Lakers squad were tough.
The had amazing chemistry on both ends of the floor. Kobe was the emotional leader and the go to guy on offense. 2010 was just 10 years ago, but it feels like Kobe and crew got into teams so much more defensively than what you see nowadays. It may only appear that way because there was more interior play, but either way you feel more ferocity was present. Kobe definitely brought it and guys have continued to talk about how he wanted to kill you on the floor on the Knuckleheads podcast.
Go and checkout some of the old classic moments, cheer and get into it!
The important, empowering takeaway despite emotions that are only natural is to incorporate the Mamba Mentality into life. Each moment, each second we get needs to be taken and lived to its fullest. Laugh, love and make the most of everything. Be strong willed and believe in yourself.
Take the unwavering confidence Kobe had on the court and live your life in the same fearless way. Kobe would want everyone to use that approach to influence them positively.
Shine, get better and never forget greatness. Love you Kobe ❤️