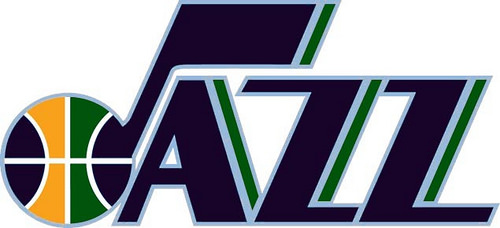 The Utah Jazz shocked just about everyone with a 48 win season and trip to the second round of the playoffs. Rudy Gobert was a juggernaut as always, taking home defensive player of the year, Ricky Rubio had his best NBA season, and, oh yeah, Donovon Mitchell plays for the Jazz. Most small market teams are tanking or are not at a point where they're legit title contenders, so are the Jazz the best team in a small market?
The Utah Jazz are the best small market team because they have the best defense, system and talent of any small market team. The only teams in small markets that are not far from the Jazz rhythm are the Pacers and Thunder, but they're no Miles Davis.
Scoring in the paint against the Jazz and Rudy Gobert is no small feat. The Jazz get into their opponents and Rudy Gobert may not block or effect every shot, but his presence deters and affects guys from strolling to the basket. Height cannot be taught and being over seven foot tall definitely doesn't hurt when you couple that with Gobert's defensive instincts.
In addition to Gobert bolstering the Jazz interior defense, guys like Ricky Rubio, Donovan Mitchell and Dante Exum have control over the perimeter. Rubio isn't the quickest guy, but he can get steals and get under the other teams skin with ease. Mitchell is a solid defender, he's more capable of staying in front of guys than Rubio and he'll hopefully continue to excel defensively.
Dante Exum was lauded for his ability to defend James Harden in this years playoffs. Exum is a long, smart defender who knows how to use his length without fouling. So long as Dante can stay healthy, it's easy to see him becoming known as an elite perimeter defender.
Playing in the right system can make or break a players career. Ricky Rubio had many ebbs and flows throughout his time with the Timberwolves, but when he came to play for the Utah Jazz, he soon figured out how he could contribute more to helping his team win. Shooting the three pointer more efficiently was a big part of making that happen, but Quinn Snyder's system also helped Ricky shine.
Much like playing for Gregg Popovich, playing for Snyder, who was mentored by Popovich for three years, has long lasting effects on guys who buy into the system. Ricky Rubio bought in last season, as did all of his teammates, and as Grayson Allen joins the team and everyone continues to grow, the sky is the limit for what they can accomplish.
As much as leadership can help, you can't do anything without the right personnel. Insert the Jazz roster and again it's clear that this team is going places. The Jazz are young, equipped with a nice bench and poised to win 50 games in the loaded Western conference.
Coach Snyder can comfortably go 10 deep throughout the season. Derrick Favors is a solid backup who can play the four or the five, Dante Exum, as mentioned, can provide a spark off the bench and Royce O'Neale showed potential throughout his rookie campaign. That's eight guys who know the system and can play, along with the Jazz starters, but Thabo Sefolosha and Grayson Allen have what it takes to be in the rotation too.
Thabo Sefolosha has been injured and didn't play over half of last season, but next season if healthy he can add to the Jazz depth and make plays on both ends of the floor. Sefolosha is a gritty guy who can turn his defense into high percentage shots on the other end. The Jazz youth can gain a lot from having Sefolosha's experience and mentorship on the floor.
Grayson Allen is the newest rookie to join this team. After playing college ball at Duke, Grayson has the experience and skill to knock down jumpers in the NBA. How well he meshes with his teammates and the pace of the NBA game will be determined, but having another shooter on the bench is something every team needs.
The Jazz have what it takes to get to the Western conference finals. Injuries are the main unknown factor that could hold them back. When healthy, they are strong, confident and play with a level of camaraderie that puts pressure on anyone. The Jazz play with great flow, there's no reason to stop listening to the music the Utah Jazz are creating!